<![if !vml]>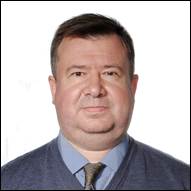 <![endif]>
ARCHITECT, PROJECT MANAGER, PROCUREMENT CONSULTANT
Over 25 years' experience in multidisciplinary projects covering management consulting, architecture development for complex information systems (IS), project management for the software development and Telco & IT infrastructure construction. Principal areas of expertise include extensive experience in procurement of various goods, works and services for IS components.
Gained broad experience in preparation and working out of feasibility studies, identification of investment needs, preparation of long-term and priority investment programs, setting the KPI systems, managing procurement and projects implementation.
Participated in management of the large scale state investment project with co-financing with the loans of the International Financial Institutions including the IBRD (World Bank Group), IAAE, EBRD.
The experience also includes performing of technical audits of infrastructure assets, carrying out of instrumental metering, analyzing and redesigning of the clients business processes streamlined with the new technological solutions, preparing and managing investment plans.
Project manager who may ensure successful delivery of IT project to its objectives, the budget and timeline (program)
CONTACTS:
ADDRESS: 14, 22/4, Prechistensky Pereulok street, 119 034, Moscow, Russian Federation
PHONE: +7 903 720 3024
Direct phone availability may vary upon current location
E-mail: ivan@melnikov.pro
You can use QR code for fast access from your mobile device
<![if !vml]>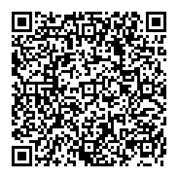 <![endif]>
Personal moto:
«TANTUM POSSUMUS,
QUANTUM SCIMUS»
Solid academic background and extensive practical experience in:
ISO9001, ISO27000, ISO14000  |  TOGAF, GOST34  |  ARIS, BPMN, UML  |  PMBoK, PRINCE2  |  AGILE, WATERFALL  |  ANSI-TIA 942  |  ITIL, ITSM
GUIDELINES FOR PROCUREMENT UNDER IBRD LOANS AND IDA CREDITS  |  EBRD'S PROCUREMENT POLICIES AND RULES (PP&R)
<![if !vml]>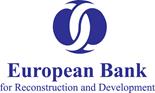 <![endif]>
<![if !vml]>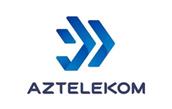 <![endif]>
AZTELEKOM NETWORK MODERNIZATION PROJECT
Procurement Support Consultant
EMPLOYER: EBRD
CLIENT: AZTELEKOM
ASSIGNMENT: Assistance to implement the EBRD financed project to roll out a new FTTX Telco networks soltuion in 6 regions of Azerbaijan with organizing projects' procurement under the EBRD PP&R.
<![if !vml]>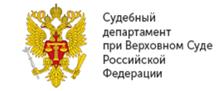 <![endif]>
<![if !vml]>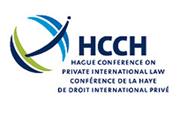 <![endif]>
MODERNIZTION OF THE RF NATIONAL JURIDICAL IS
Head of IS design unit
EMPLOYER: Information Analisys Center under the Juridical Department of the Supreme Court of Russia
ONE OF ASSIGNMENTS: To represent the position of the Juridical Department of the Supreme Court of Russia to the Hague Conference on Private International Law (HCCH) in discussion on the implementation of courts' usage of evidence presented transboarder in electronic forms.
<![if !vml]>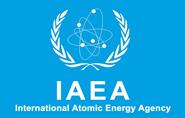 <![endif]>
<![if !vml]>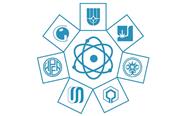 <![endif]>
INTERNATIONAL COOPERATION IN NUCLEAR RESEARCH
Head of project management excellence center
EMPLOYER: National Computer Corporation (Russia)
CLIENT: RF Nuclear Research Center «Kurchatov Institute»
ASSIGNMENT: Complex deliveries of the IT equipment contacted on the bids winned with the International Atomic Energy Agency.
<![if !vml]>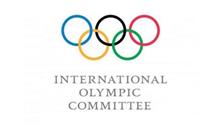 <![endif]>
<![if !vml]>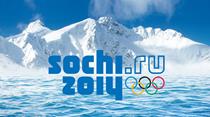 <![endif]>
SOCHI 2014 OLYMPIC WINTER GAMES
Director of the Department of Planning & Project Management
EMPLOYER: SOCHI 2014 Organizational Committee
CLIENT: SOCHI 2014 Organizational Committee
ASSIGNMENT: To set in the SOCHI 2014 Organizational Committee the methodology of project management using natonal best practices and adopting the IOC experience in winter Olympics organization
<![if !vml]>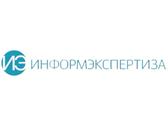 <![endif]>
<![if !vml]>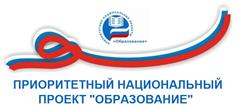 <![endif]>
RF PRIORITY NATIONAL PROJECT «EDUCATION»
Head of project's component PIU
EMPLOYER: Non-Profit Foundation «INFORMEXPERTIZA»
CLIENTS: RF Ministry of Education, RF Ministry of Communications
ASSIGNMENT: Procurement management for acquiring rights of legal use of the software by Microsoft, Adobe, Corel, Borland and ABBYY in all schools of Russia.
<![if !vml]>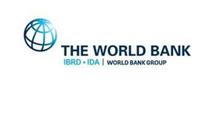 <![endif]>
<![if !vml]>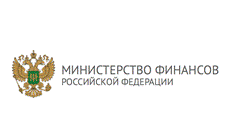 <![endif]>
TREASURY SYSTEM MODERNIZATION PROJECT
Project & Procurement Manager for the IT component of the Project
EMPLOYER: IBRD
CLIENT: RF Ministry of Finance
ASSIGNMENT: Procurement & project managment for IT infrastructure development